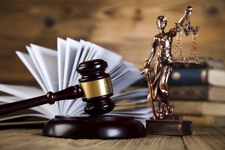 The Civil Discovery Act is applicable to family law matters. For many family law matters there can be a need to reopen discovery after there is a final judgment. This can be for a variety of reasons including but not limited to a modification of child or spousal support, or modification of child custody.
Post-Judgment Actions in Family Law
The California Code of Civil Procedure section 2024.020 states that discovery must be complete on or before the 30th day before the trial date. Absent an agreement of the parties, or a court order for continuance of the trial date, or a postponement, discovery does not reopen in the proceedings.
Post-judgment actions in family law do not constitute new actions and therefore discovery was not reopened upon the filing of a post-judgment motion. Many family law litigants have been frustrated by this discovery cut off because of the need for crucial information, for example financial information required for modification of support payments.
Until recently it was unclear as to whether post-judgment actions in family law were entitled to discovery. The recent case of In re Marriage of Boblitt cleared this issue up for family law litigants and practitioners. Discovery does not automatically reopen upon the filing of a post-judgment motion, however Boblitt states that discovery is available with a motion to reopen discovery after judgment, or with an agreement of the parties.
What is Family Code 218?
After Boblitt the California legislature took action an enacted Family Code 218, which came into effect January 1, 2015. Now with the enactment of Family Code 218 "discovery shall automatically reopen as to the issues raised in the postjudgment pleadings currently before the court." This language raises concerns with many practitioners because it limits the scope of discovery as to those issues raised in the post-judgment action.
In addition, the language in Family Code 218 sets the time limit to the date of the hearing, or evidentiary trial, or any continuance of the date. This also creates a problem because in many courts throughout the state because dates for hearings or evidentiary hearings are set for 45 to 90 days from the date of filing the motion, this creates a narrow window of time to complete the necessary discovery.
Sending out formal written discovery to the opposing party allows for 30 days for response, or 35 days if the discovery request is mailed, in addition often times the opposing party will not provide all of the documentation that is needed to take the matter to trial. This requires additional time to request additional information, which then typically will require a continuance of the trial or hearing.
Despite the potential frustrations that the language in Family Code 218 can possibly create, it is good to see the legislature actively responding to new family law cases and allowing for the automatic reopening of discovery that is commonplace in many family law matters.
For assistance with your family law matter, please contact Myers Family Law. Proudly serving Placer County, Sacramento County, and El Dorado County.