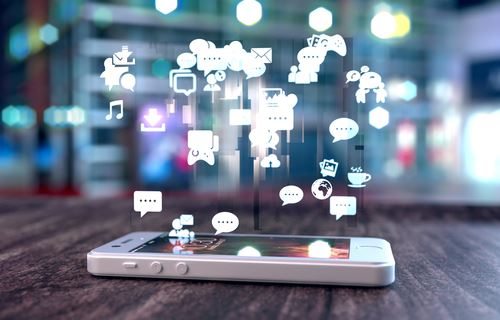 More now than ever, many of us share our lives online through social media, posting photos of vacations, purchases, well-plated meals, or just our day-to-day activities. Social media websites like Facebook, Twitter, and Instagram are not only frivolously fun, but also allow us the ability to remain in close contact with friends and family in situations where distance might be a factor. While this favored pastime might be enjoyable and useful, however, it can also inflict some serious damage on a divorce case. The fact is that, regardless of your privacy settings, nothing is ever truly private on the internet.
In a divorce, anything you post could produce some potentially severe consequences. Here are some ways in which social media might impact your divorce case:
Social media can provide clues regarding hidden assets: You might not be friends with your ex on social media, but chances are that you still share several mutual friends, some of whom may have loyalties toward one party or the other. Some of these mutual friends might decide to provide information about the other spouse's activities. If you just spent the weekend with your new girlfriend on vacation in an exotic location while also claiming that you cannot afford spousal support, those posts can be used against you.
Emails and texts are admissible evidence: Anything you email, post, or text is evidence that may come back to haunt you in court if you are in the midst of a divorce. If your spouse lies about financial documents, this is a crime, and online activity can leave a trail of evidence that can prove the contrary.
Avoid dating sites: If you are in the process of getting divorced, creating an online dating profile is a terrible idea. It can provide evidence of potential cheating. Additionally, people usually present a different image on dating sites and these discrepancies can cause a great amount of problems in a divorce case.
Child custody: Social media sites like Facebook allow others to tag you in photographs. If you are engaging in irresponsible behavior during a time when you should have been caring for your children, and it ends up on social media, your fitness as a parent can be called into question.
Preventing the Negative Effects of Social Media
If you are in the process of getting a divorce, the best advice anyone can offer you is to refrain from social media to avoid encountering any of these mistakes and the repercussions that may follow. That said, you should not delete your account once litigation has begun, or it may seem as though you are trying to destroy evidence.
If you cannot or do not wish to stop using social media, be mindful of what you post. If you would not want a judge to see it, do not share it.
Experienced Rocklin Divorce Lawyers
Divorce is never an easy choice, but it is sometimes a necessary one. At Myers Family Law, we understand that this is a difficult time for you and your family, which is why we devote our time and resources to ensuring your best interests are protected and guide you through every step of the process with compassion and understanding. We handle complex issues involving child custody, child support, spousal support, division of property, divorce mediation, and visitation rights, among others. You do not have to go through this alone.
Our firm is made up of a Bar Certified Family Law Specialist and a Certified Mediator, so you can rest assured that our team has the proper training and qualifications necessary to help you.
Call us today at (916) 634-0067 to schedule a consultation.